Delphi Diesel Service Centre
Colchester Fuel Injection supports Delphi as a technical partner to the Delphi Service Centre garage concept. DSC meets the challenge of Common Rail technology.
Not just for Delphi systems, but for all makes including Bosch, Siemens and Denso. This gives the DSC the benefit of expert back-up for all technical issues, as well as the very latest diagnostic tools and training.
This complete package has been designed to give everything needed to tap into this lucrative market, now and in the future. More and more new vehicles are diesel powered and thanks to these tools and services you can take full advantage of the ever-expanding market.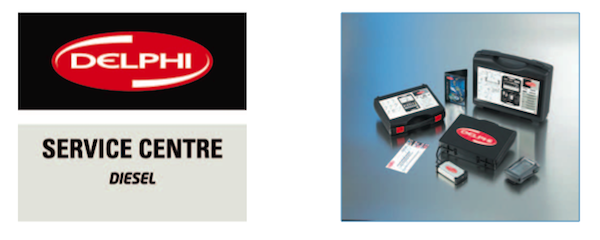 Diesel Fuel Quality Testing
Research has shown that up to 80% of diesel engine problems stem from fuel contamination or poor quality fuel.
Colchester Fuel Injection offer tests for water, acidity, viscosity and density. The tests can be carried out on road derv (BSEN590), marine fuel and bio diesel.
An unacceptably high content of bio diesel in diesel fuel can lead to a serious impact on the fuel system. It is possible for CFI to test for the level of bio diesel in fuel as a percentage.
Full test certification is issued when requested.